STONE FLOOR CLEANING AND RESTORATION
THE SHEFFIELD STONE FLOOR CLEANING SPECIALISTS
Sheffield Stone Floor Cleaners
If you are looking for a highly professional stone floor cleaning company in Sheffield or throughout South Yorkshire, we are the company to call. We have been cleaning stone floors for our residential and commercial customers in and around the Sheffield area for many years and have built up a strong and growing reputation for being one of the best stone floor cleaning companies in the area.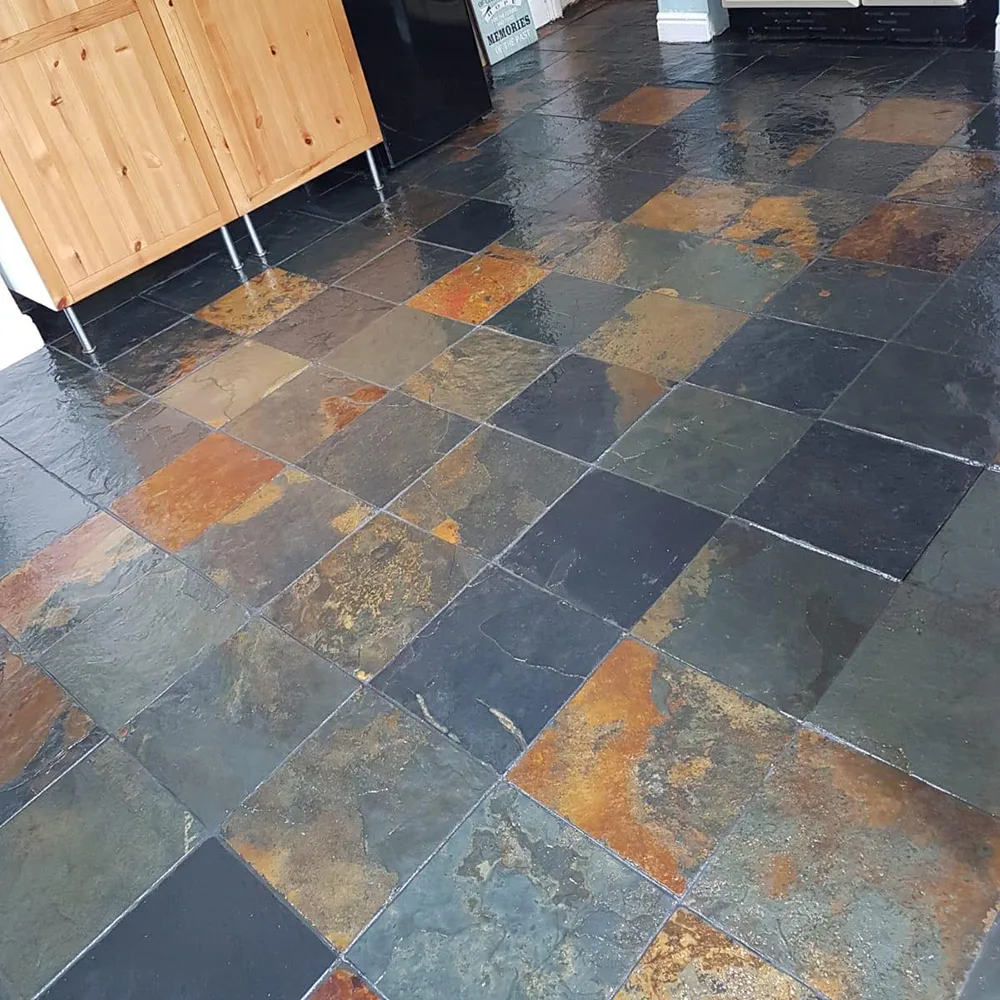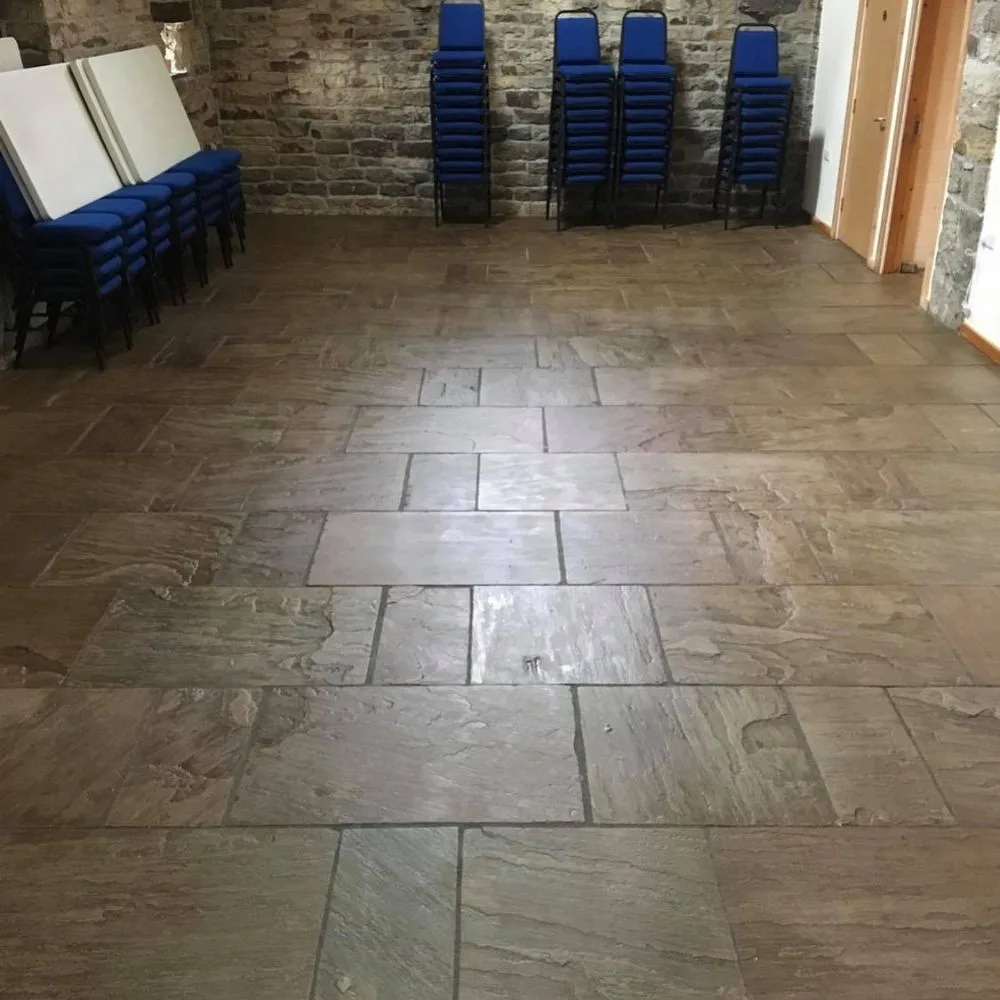 The complete stone floor cleaning service covering South Yorkshire
We are able to clean all types of stone floor including Marble, Travertine, Limestone, Terrazzo, Granite, Slate, Sandstone, Terracotta and more. If you have a stone floor and it needs a good clean, give us a call today.
Our stone floor cleaners are have a fantastic reputation for providing high-quality stone floor cleaning as well as a superb customer service. Making sure our customers are completely happy with the service we provide is at the core of everything we do.
Find out more about our stone floor cleaning service
Hard Floor Restoration
Us?
Visiting your property will be Rob our fully trained floor technician to carry out a demonstration, commence a detailed survey to identify the type of floor you have, discuss with you your requirements and the finish you would like to be achieved.
Stone Floor Cleaning Specialists
Specialists
Many of you in and around Yorkshire will be lucky to own a beautiful stone floor! Being an investment stone floors are a main feature within your property.
Floor Angels understand your tiled or natural stone flooring require specialist cleaning and maintenance. We are your local professional cleaning and restoration experts. From heritage and listed buildings to modern developments we have experience in many projects.
We are proud and passionate in delivering you the best service with excellent results.
Providing you with professional stone floor cleaning for both commercial and private domestic clients. Be reassured from start to finish your satisfaction is our priority.
Upon completion we like to have a one on one with you to advise you on keeping your floor easily maintained with correct products and cleaning procedures.
We can be contacted on either 0114 288 1937 or 07729 345 458, alternatively you can complete our online contact form or visit our Facebook page here.


Travertine Flooring
Travertine is a form of limestone that forms near mineral springs. The great thing about travertine flooring is that it comes in a range of different natural colours and hues. Like most other natural stone flooring options, it creates a truly unique effect on your floor and it considered quite a stylish choice but it can be difficult to maintain and look its best. Floor Angel's know exactly how to help you keep your travertine floor in top condition.
Sandstone Flooring
Sandstone flooring is a beautiful choice in natural flooring and is quite a popular one too. Its popularity is often due to the fact that it is a multi-coloured stone that comes in a range of different hues. Sandstone likened to Yorkshire stone and Indian stone is as hard and durable, but not as hard as slate or granite but if you take care of your sandstone hard floor the way Floor Angel's can, your floor can last for decades.
Slate Flooring
Slate is considered one of the most resilient and the strongest types of natural stone flooring. It's durability means the slate is more resistant to scratches, chipping and cracks. Slate flooring is also found in many different colours, which are all natural, and so you end up with quite a unique look on your floor. Slate does require regular and effective maintenance and cleaning.
Marble Flooring
Marble flooring is always a really luxurious and elegant option for your hard flooring. Lots of designers and architects will choose marble and you'll see it featured in many places of grandeur. Marble tiles are available in a range of different colours, sizes and finishes that are all sourced naturally from different countries. The fact that marble is a natural stone tile means it is porous. To make the most of your marble floor it will require expert care and maintenance.Floor Angel's are fully qualified to take care of your marble flooring.
Limestone Flooring
Limestone flooring has been a popular choice for many years now and you will find it often in old buildings such as churches. It comes in a variety of different colors, textures, shapes and designs. The quality of limestone flooring does depend on its thickness and shape. Being a natural stone, it does mean that it is pourous and does require expert care in maintaining its quality and as long as limestone is well looked after, it can last an entire lifetime.
Granite Flooring
Granite flooring is synonymous with durability. It is also one of the oldest and strongest material used for flooring and has been for a very long time. Granite is a popular choice not only for floors but for countertops too especially since it comes in a myriad of different colours and patterns. The great thing about granite is that it is considered scratchproof and means that it is a long withstanding option.
Basalt Flooring
Basalt is an extremely interesting choice in flooring. It is actually a form of volcanic rock and is usually in a blackish grey colour. Basalt usually comes from parts of Asia where it is sourced, cut and polished to form tiles. Basalt is a strong and durable flooring choice. Despite the fact that it is a porous material, it does very well as flooring indoors and outdoors.
Knowledge & Equipment
Our knowledge and equipment means we can take care of most hard floors including the very popular Karndean, Amtico and other vinyl flooring. We can strip, deep clean and then dress the surface in a matt satin or gloss finish. The dressing helps to protect the flooring while making it look beautiful. No matter what flooring you have Floor Angels can transform it.
Please note that if the original Amtico warranty is still active then Amtico own products will be used to retain the warranty for you.
At Floor Angel, we specialize in wood and stone floor restorations, we are experts restoring and maintaining various types of flooring. Our dedicated team offers tailored solutions to enhance the natural beauty and durability of your floors. With our range of specialized services, we are committed to revitalizing your space with precision and care.
Contact
Us
Find out more about our services at Floor Angels